---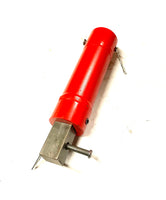 Part Number: EX6
The EX6 allows you to get an additional 6" of depth with your PSD, CSD, or SD augers. This also gives the operator additional height to keep the machine & handles higher up for easier operation. 
DRIVE: 7/8" Square Male x 7/8" Square Female
Does NOT Fit MODELONE Round Drive Augers
*The EX6 has been discontinued and will not be restocked once sold out.